Keeping LinkedIn Notifications Under Control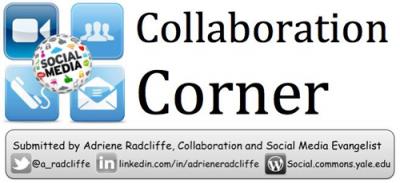 LinkedIn is the top social media platform for professionals. I believe every professional and those students entering the job market should have a LinkedIn profile, which allows users to build an online resume. However, this online resume is so much more than the traditional one-page resume a job candidate would hand over to a future employer. LinkedIn encourages users to provide a far more rich profile including coursework, projects, and even micro-blog posts. Even more, LinkedIn incorporates the collaborative element of social platforms.
And, yes, I did say students entering the job market. Nearly 90 percent of all recruiters report having hired someone through LinkedIn. Facebook and Twitter trailed by a wide margin, reaching only 26 percent and 15 percent respectively. This was reported in the the article, "Top 15 Recruiting Statistics for 2014," published on February 20, 2014, by JP Medved in Recruiting Software. They also reported that 73 percent of 18- to 34-year-olds found their last job through a social network (source: Aberdeen Group).
Keeping your profile updated with your roles, volunteer work, courses, and projects is important for professionals looking to maintain a current profile.
If you do use LinkedIn, you may notice you get email and/or posted updates when someone makes changes to their online profile. This is useful when you are the one receiving a new role, promotion or changing employers. However, this email notification system might feel like spam when someone makes mass updates or adds several past projects.
When you are first building up your profile or preparing to make mass updates, you can adjust the activity broadcast settings:
1. Move your cursor over Profile at the top of your homepage and select Edit Profile.
2. Find the section you'd like to edit and click the Edit icon next to it.
3. Click the green check mark in the Notify Your Network? box on the right side of the page.
4. Choose No, do not publish changes.
Once your profile has been filled out or you have finished any mass updates, you can reverse this setting, so when you do have a new title, role, course or activity you want to publicize, your community of connections will get your updates.
Look for some upcoming workshops on how to create a strong and effective LinkedIn profile. They will be scheduled periodically throughout the year.
COLLABORATION RESOURCES
Below are links to my five-part series introducing ITS's Collaboration Services:
Read more about collaboration and social media in our daily newsletter:
Collaboration & #Social Media News