People and Places
People and Places includes Yale technology support services – the groups, centers, and places to go for assistance. For the most part, people were happy with the services they received, with more than half of ITS services receiving a satisfaction rating of over 70%. Faculty and Staff were most satisfied with the ITS Help Desk, FASIT, and DSP services. They indicated that HPC and Instructional Technology services were the most important services.
All respondents were asked to answer questions about:
Faculty and Staff were asked about:
FASIT Support
CMI2
Instructional Technology
ITS Photo & Design
StatLab Services (formerly Social Science Research Services)
Students were asked about:
Bass Media Equipment Services
Yale Computer Labs
Student Technology Collaborative (STC)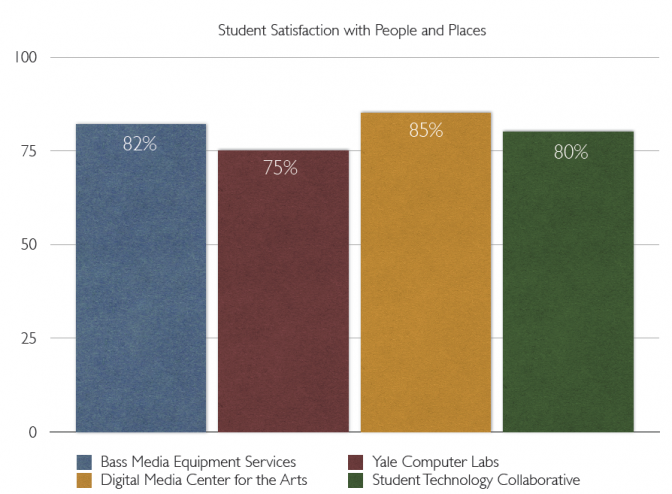 Respondents had very positive comments about support groups in general. However, we also received complaints about outdated equipment. We continue to strive to keep things as up-to-date as possible and we are re-evaluating the cost and model for updating equipment across campus.